Koko's Summer Camp 2015:
Koko's 6th Annual Summer Camp! This year's camp covers all nine weeks of July and August and into September, and features favourites such as Claymation, Lego Star Wars, Fun Science, and many all-new classes, featuring arts and crafts, music, and acting!

For the full schedule brochure as a PDF, click here.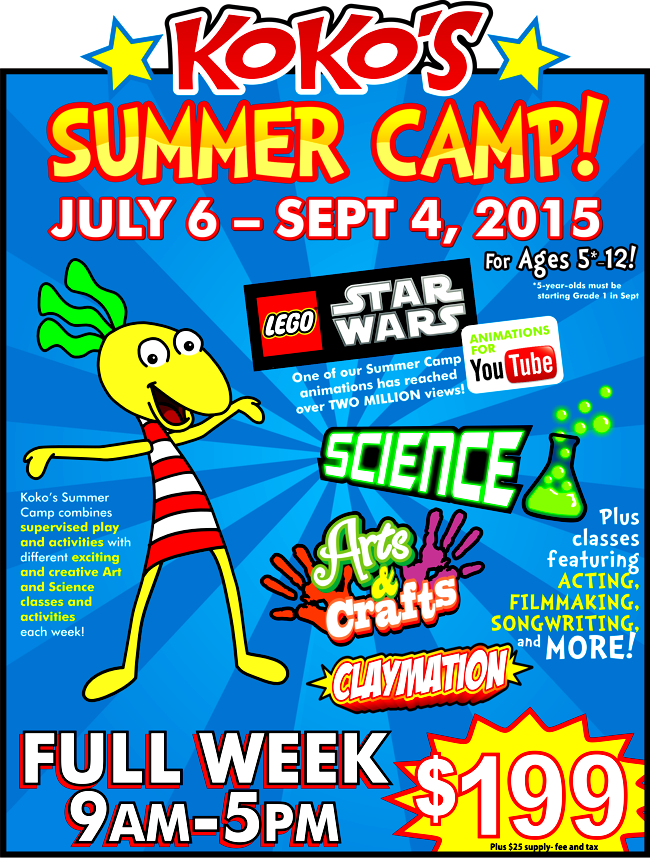 Click the schedule below to enlarge.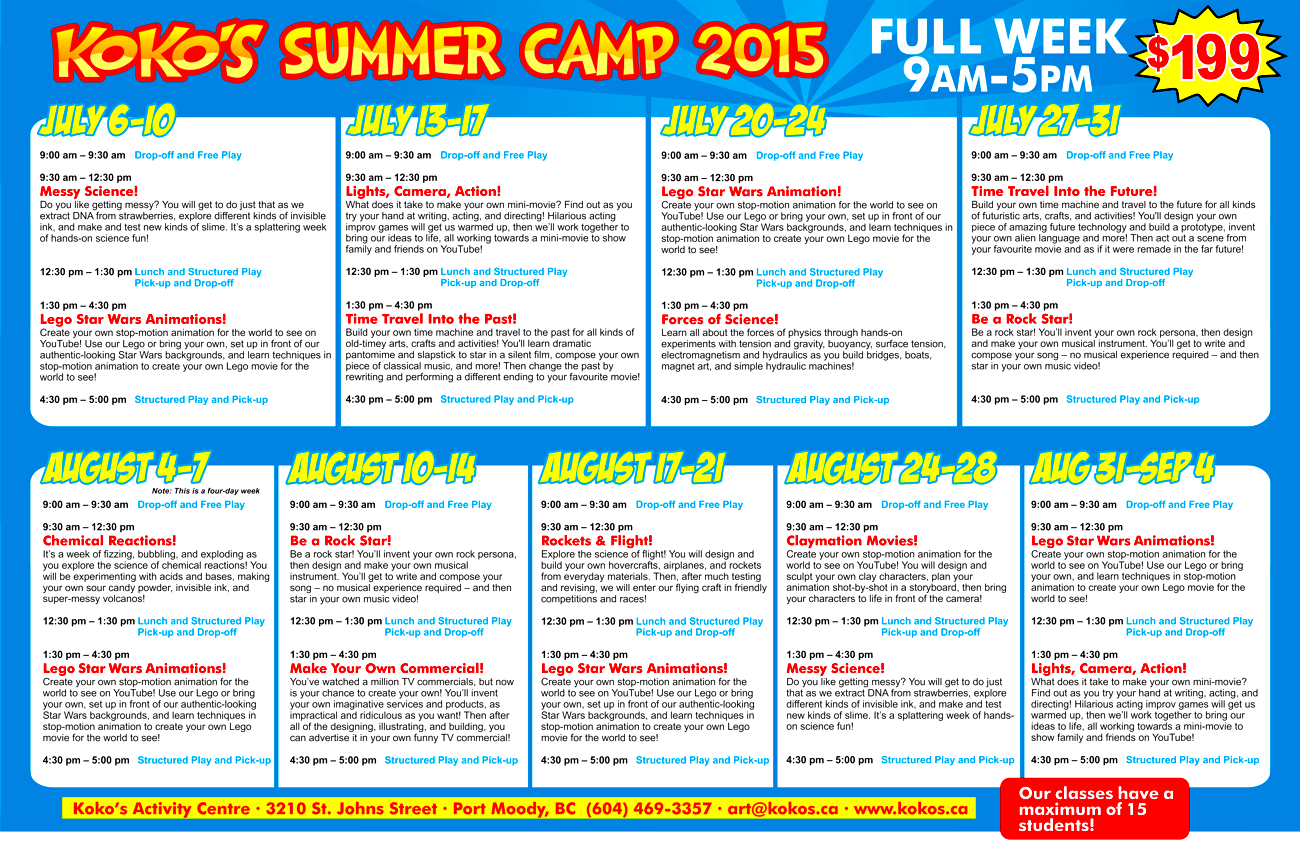 Click the schedule above to enlarge.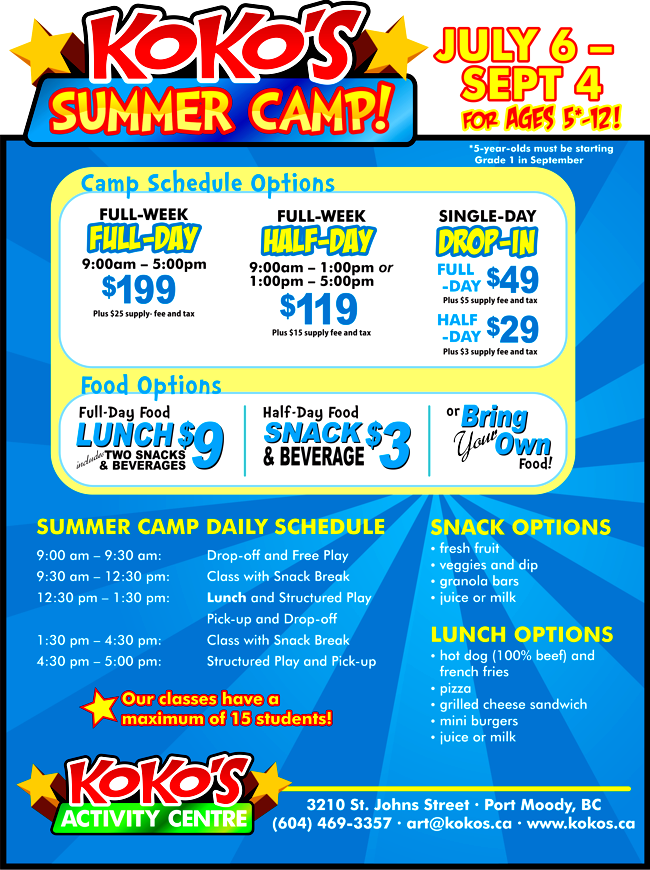 Call today to register!